Peanut loves Legos (hence his birthday theme), Peanut hates homework. In order to help him and work with Pumpkin on some learning skills I combined the two. I learned this activity when I was student teaching as a way for kinesthetic learners (children who learn by physically manipulating their body or materials to process and learn the material) to have an easy, quiet way to learn and manipulate the material.
The first activity that I did with Peanut (it was more of a review) was letter identification, using the blocks on each one I put a piece of tape and wrote the capital letters. I would tell him a word and he not only had to tell me what that word started with but the sound as well. After the letter/sound recognition we practiced ABC order, by stacking the blocks.
Using the blocks with the letters again, we practiced basic sight words, I put the words together and he had to read the word to me.
We then moved onto sentences. Using the sight words from his list that he must know, we built sentences together. Peanut had to read the sentence before he was able to move onto a new one. He loved the idea of building a sentence.
Onto Math, we did another simple warm up this time. The first was to find the numbers and put them in order up to 25.
Now came addition. Using the "bumps" as the number to use, he had to create a number sentence and then show the answer or sum by using Legos. It took him a minute to grasp exactly what I wanted him to do but once he got it was smooth sailing and he then had to write the number sentence underneath.
After practicing his math facts we moved onto to different ways to represent a number. Using one duplo block with a number written on it, and another duplo block with a series of dots on it, he had to match them up!
Walking By the Way
. She created graphs where you can graph your Legos, sort your Legos, even practice multiplication.
Lapbook Lessons
is another great site with a ton of Lego themed skills to practice. Both sites have great printables, I saved and printed both sets as they not only have different activities but different ways the same skills are presented!
For Pumpkin, I did three small activities, the first was to just sort the Legos into the color piles and practice saying the colors: Green, Yellow, Blue, Red, etc. Pumpkin has a hard time with her speech, so anyway I can incorporate her having to speak is great! Once, we were done sorting, I counted the Lego bricks, I didn't expect her to be able to count or identify the numbers but hearing and seeing me point to the bricks is just the first step.
The next activity I did with her was to create a series of three bricks and have her try and copy the same set. They were easy, just two red and a green, three red. The idea was to have her practice matching and trying to recreate, this is a easy task to practice and will help her when it comes time to letter and number recognition and also being able to write.
The last activity we did was to create her name and then had her practice saying it with us.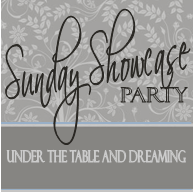 http://www.homestoriesatoz.com/2011/09/tutorials-tips-link-party-29.html/trackback